https://images-app.edmdesigner.com/791ed29cd78ce961340644ead1ac9fa6.png" alt="" style="height:auto;" class="CToWUd" width="600" height="97" border="0" />
Complimentary Admission with
(Standard Price $350)
Complimentary Admission with Promo Code valid until
May 10th
All Registrations are Subject to Approval. Admission is for C-Suite & Sr. Level Executives ONLY.
Students & Professionals in a sales / marketing capacity are Not granted admission.
You are invited to the Annual Cyber Security Summit: Dallas at the Ritz-Carlton, Dallas, designed to enlighten Sr. Execs on the latest threat landscape through interactive discussion based sessions & demonstrations with experts from best in class cyber security companies.

Engage with fellow business leaders during a catered
breakfast, lunch, and cocktail & cigar reception.
See Demonstrations & Evaluate Cutting-Edge Solutions From:
(PARTIAL LIST)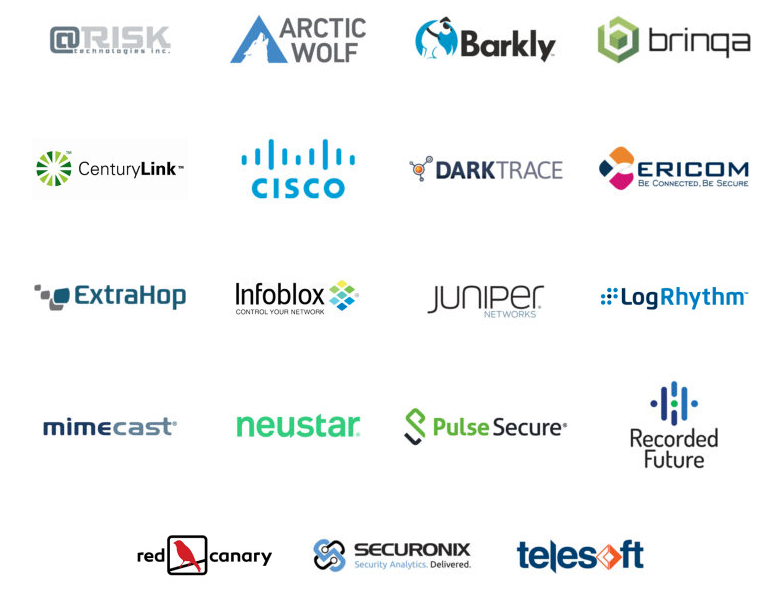 https://images-app.edmdesigner.com/e5fcd2f1cb7d540fdd55299b6e1dca55.png" alt="View all Solution Providers at CyberSummitUSA.com" style="height:auto;" class="CToWUd a6T" width="547" height="416" border="0" />
Interactive Panels & Discussions:
•

Morning Security Briefing with

Robert Smith, Special Agent at the Cyber Crimes Division of The FBI

•

Using Artificial Intelligence to Thwart Cyber Threats and Proactively Protect the Enterprise

•

Be Careful What You Ask For: You Are Now The CISO

•

Incident Response Orchestration & Beyond : The CISO and Senior Leadership's Best Approach to Cyber Defense

•

Think Tank: Getting Hacked by a Lawyer at a Deposition

•

Ransomware: To Pay or Not Pay – That is the Question!

•

Protecting Your Enterprise from the Human Element: Your Employees and Corporate Spies