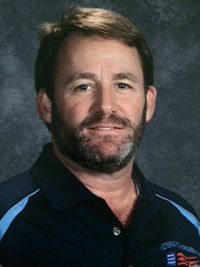 Steve Katten
Mission Statement for the Legal Services Pathway
To provide quality educational program resources, integrating academic and technical preparation, career exploration and awareness in careers serving the public interest in the legal service industry.
Supporting Objectives:
continually engage in creating knowledge of and active interest in careers in legal services among students, teachers, parents and counselors;
educate an ever expanding stakeholder community on career paths and advancement opportunities in the legal services industry;
develop robust educational partnerships and coursework that integrates academic and technical preparation with the relevant soft skills necessary for a career in the legal service industry;
provide resources to school administrators, teachers, counselors and others, including sample articulation agreements, curriculum models, sample lesson plans, reference material and professional connections to support educational activities related to legal service careers;
facilitate networking and sharing of best practices among teachers and schools involved in legal services programs;
track and publicize program successes at schools and career academies with legal service career programs;
forge multilateral connections among professional societies, employers, community colleges, skills centers and secondary schools relating to careers in legal services which serve a public interest;
encourage students to pursue continuing education, volunteerism and skills training;
seek grants and funding sources to support education and training programs in legal service careers designed to serve the public interest.
About the Career Field
The legal system affects nearly every aspect of our lives and society, from buying a home to getting married, running a business, driving a car. It governs our conduct and interactions with one another. Workers in legal service careers form the backbone of this vital system, linking it to society in myriad ways. For this reason, legal service professionals hold positions of great responsibility and are obligated to adhere to a strict code of ethics. Legal service professionals are skilled at writing and conducting research, they are thorough and detail oriented. Many practice as paralegals and legal assistants. Their job is to assist lawyers with legal research, compiling files and maintaining records. In preparing legal proceedings, they may conduct interviews, analyze laws, collect factual information and draft documents. Law firms, government agencies, corporations and financial institutions all employ paralegals and legal assistants. There are many other careers in the legal service industry which will continue to evolve technologically over time and thus require a supply of skilled, qualified candidates ready to serve the public interest.
Career fields include:
Administrative Lawyer, Attorney, Case Management Specialist, Court Clerk, Court Reporter, File and Document Manager, Information Officer, Investigator, Judge, Law Clerk, Legal Assistant, Legal Secretary, Magistrate, Mediator/Arbitrator, Negotiator, Paralegal
The entire brochure is available here: Legal Services Pathway
Affiliated professional associations working with us:
The International Chiefs of Police Organization